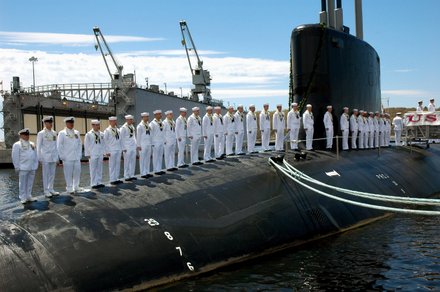 If you want to become a member of the United States Veterans Group, you will first need to fill out and application. 
If you qualified on submarines you can join as a regular or life member.  If you are a relative of a Submarine Veteran you can become an Associate Member, but a regular member will need to sponsor you.  You can also become an associate members as long as a Submarine Veteran is willing to sponsor you.
There are two groups you can join.  
You can join the USSVI National Organization and be considered a Member at Large (meaning, you don't belong to a local submarine group).  Member's at Large must pay National Dues, but not local base dues.  As  a MAL, you would not have any voting rights.  Download and fill out the MAL Application form listed below
You can also join the National Organization and then also join the Local Base.  The base in the middle Tennessee area is known as the USSVI Volunteer Base.  You would need to pay National Dues as well as Local Base Dues.
Download and fill out the USSVI Membership Application listed below.
Send the completed application to
Secretary@USSVIVolunteerBase.org
. Then you can click on the "Pay USSVI Membership Dues" in the menu on the left listed under the members section.
If you have any questions, feel free to contact us using the contact us form on the menu,